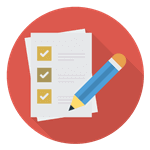 An MBA dissertation is an important aspect of the MBA program that requires a student to conduct research, analyze data, and present findings in a clear, concise, and scholarly manner. The dissertation is designed to demonstrate a student's mastery of a particular topic within the field of business and management. However, the process of writing an MBA dissertation can be an involving & indeed an uphill process. Literature Review Help is a professional research & writing firm with a team of professional writers who are both experienced and familiar with master's level dissertations. Below are tips and strategies for writing an outstanding MBA dissertation that will impress your supervisor and set you on the path to success.
✓ Choose a Relevant and Unique Topic
The first step in writing an outstanding MBA dissertation is choosing a relevant and unique topic. Your topic should be specific and relevant to your field of study. It should also be unique and interesting to you, and it should be narrow enough to explore in-depth, but not too narrow that you run out of sources. To find a relevant and unique topic, consider your interests, career goals, and current trends in your field of study. You may also want to consider consulting with your professors, academic advisors, or colleagues in the industry for ideas.
✓

Conduct Thorough Research
Once you have chosen your topic, it's time to conduct thorough research. Start by identifying credible and relevant sources of information such as academic journals, books, and websites. Organize your sources and create a plan for reviewing and analyzing the information. Ensure that your research methodology is appropriate for your topic, and gather enough data to support your claims.
It's also essential to critically evaluate the sources you use in your research to ensure that they are credible and reliable. Use critical thinking to assess the validity and reliability of the sources, and avoid using sources that lack credibility or objectivity.
✓

Develop a Strong Outline
Creating a strong outline is crucial to organizing your thoughts and ideas. The outline should include an introduction, literature review, methodology, results, discussion, and conclusion. Your outline should be detailed and comprehensive enough to guide your writing process but also flexible enough to allow you to make changes as you write.
In the introduction, provide background information on your topic, and explain why it's relevant and important. The literature review should provide an overview of existing research on your topic, highlighting any gaps or limitations in the current knowledge. The methodology section should outline your research design, data collection methods, and data analysis techniques. The results section should present your findings in a clear and concise manner, using tables, charts, and graphs as necessary. The discussion section should interpret and analyze your findings, relating them back to your research question and previous research in the field. Finally, the conclusion should summarize your findings and highlight their significance.
✓

Write Clearly and Concisely
Your dissertation should be clear, concise, and easy to understand. Avoid using complex language or jargon that may confuse your reader. Use active voice and precise language to make your point. Make sure to proofread your work multiple times for spelling and grammatical errors.
✓

Seek Professional Assistance
If you're struggling with any aspect of writing your MBA dissertation, it may be helpful to seek professional assistance. A professional dissertation writing service like Literature Review Help can offer guidance and support to help you complete your dissertation on time and to the highest possible standards.
Writing an outstanding MBA dissertation requires careful planning, thorough research, clear and concise writing, and attention to detail. By following the tips and strategies outlined in this guide, you'll be well on your way to producing a winning MBA dissertation that will impress your professors and set you on the path to success. Remember, don't hesitate to seek professional assistance if you need it. With the right help, you can achieve your academic goals and succeed in
MBA Dissertation Writers – Unique Research Paper Writing Help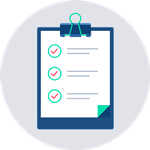 Master of Business Administration (MBA) is a highly coveted degree that is earned by students who want to excel in the world of business. This program equips students with the skills, knowledge, and competencies required to lead and manage organizations in today's globalized business landscape. As part of the program, students are required to write a dissertation to demonstrate their expertise and understanding of the subject matter. However, writing a dissertation can be an intimidating and challenging task for many MBA students, especially if they lack writing experience or have other responsibilities. This is where MBA dissertation writers come in. These are professional writers who specialize in writing dissertations for MBA students. They have extensive knowledge of the subject matter and are well-versed in academic writing styles and formats. These writers have years of experience in writing dissertations for MBA students and are familiar with the requirements and guidelines set by universities and colleges.
There are several reasons why MBA students opt to hire an MBA dissertation helper. Some of the most common reasons include:
MBA students are often busy with other responsibilities, such as work, family, and other personal commitments. This leaves them with limited time to devote to writing a dissertation, which can be a time-consuming and demanding task. By hiring MBA dissertation writers, students can free up their time and focus on other priorities.
Not all students are skilled writers, and some may struggle with academic writing styles and formats. An MBA dissertation writer can help students overcome this challenge and ensure that their dissertations are written to a high standard.
MBA students may be knowledgeable in some areas but may lack expertise in others. MBA dissertation writers can help fill this gap and ensure that the dissertation is written in a way that demonstrates the student's expertise and understanding of the subject matter.
MBA dissertation writers have the experience, knowledge, and skills to produce high-quality dissertations that meet the standards set by universities and colleges. This helps students to submit work that they can be proud of and that will reflect positively on their abilities and achievements.
If you need help, you can look for an MBA dissertation writer who has experience and expertise in the subject matter you are writing about. This will ensure that they are familiar with the latest research and trends in your field and can provide you with the best possible support. Ask the MBA dissertation writers for samples so that you can assess their writing style, quality, and ability. This will help you determine if their writing style is a good match for your needs. Always choose MBA dissertation writers who are responsive and easy to communicate with. This will ensure that you can collaborate effectively and receive prompt and helpful responses to your questions and concerns. Consider the cost of hiring an MBA dissertation writer, but don't make price the only factor in your decision. While a lower price may seem attractive, it's important to ensure that you receive high-quality work that meets your needs and expectations.