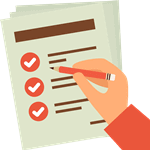 Adding correct in-text citations in a case study is essential to avoid plagiarism which may lead to failure. Considering that a case study is a research approach you use to generate a multi-faceted & in-depth understanding of a complex issue in a real-life context. You must cite sources properly to avoid the implication that the information and ideas in your work are yours while they are borrowed. Relevantly, there are factors to consider when adding in-text citations in a case study. For your case study to be relevant & exceptional, you must add appropriate in-text citations. This will give the reader a suitable lead regarding your information search and proof that you did an inclusive material study. When adding citations to your case study, consider the following;
Did you provide satisfactory clarification on the cited material? – keep in mind that the materials you've cited must illustrate and not just substitute for the major points. Your work should be more than a collection of source ideas by providing an authentic material interpretation.
Have your paragraphs started and ended in a unique voice? – Even though the citations will be added within the text, ensure that the opening sentence and the final one should be in your own words. If you fail to present the in-text citations in a relevant approach, the reader will find the paragraphs' primary purpose meaningless.
How well did you use the cited materials to support your thesis? – You must ensure that all the materials you've cited contribute to the primary argument. The reader should find your case study relevant, and the materials you've cited should specifically address the issues you've highlighted.
Would you have relied too much on a single source? – There are various sources you must consult when writing a case study from the past 3 to 5 years. It's good to consider expanding your research to balance your citations and the consulted sources. This will make your case study more legit and authentic.
Are there many direct quotations in my case study? – If possible, ensure to avoid direct quotations. It is more suitable to paraphrase materials rather than add direct quotations, as you aren't illustrating the author's rhetorical choice. Remember that you are crediting the author while citing your work and not representing their works.
Expert Guidance in Adding In-Text Citations in a Case Study
In-text citations are the short form of references you should include in your case study's body to provide ample information to identify the source of your reference list exceptionally. This brief statement must consist of the author's name and the publication year. Many people/students seek the best case study in-text citation addition help, as this isn't an easy task to handle. The best way to communicate to the reader is by adding suitable in-text citations in a case study, which you must do appropriately. In-text citations should be referenced within the body of the case study to give the reader an insight regarding the source of the information you've borrowed. The best thing to do as a student/person is to reach out to people who help with adding in-text citations in case studies, which will give you an upper hand in beating plagiarism. Remember that in-text citations must be presented in brackets after paraphrasing the text. This ensures that the reader can easily see the in-text citations and recognize them. In various cases, in-text citations are portrayed as superscript numbers and must correspond with how it's presented in the bibliography. Adding in-text citations in a case study will give the reader an easy and convenient approach to identifying your search sources. More so, professional case study in-text citations adding guidance goes a long way to ensure that you understand the process in a deeper approach. With quality guidance, you will enjoy the following benefits;
You will find it easy to choose a citation style- with proper guidance; it won't be hard to find the name of the citation style. With additional advice from your instructor, you will equally know what your audience expects.
Experts will assist you in creating the best in-text citations- it may be hard to find and read your style's in-text citations, as they must be thorough and accurate. Luckily, experts can make the process a lot easier and more convenient.
Determining the kind of sources to consult is easy with expert guidance- after creating the in-text citations, you must start to develop the full bibliographic citation. This is not an easy task; however, they will all appear on the references page with expert guidance. They will help you decide the kind of source to cite.
Studying your citation's rules will not be hectic- since you must present a complete citation bibliography from the same source, it's crucial to have expert guidance. With the best guidance, it will be easy for the citations to appear on the information cited page.
Experts simplify the identification of the citation elements- with the help of experts, you will quickly figure out which bibliography rules can apply to the source you have created in-text citations for.
What's the Purpose of Using In-Text Citations in a Case Study?
In-text citations are necessary, given that they increase a case study's credibility, thus helping your work to be acceptable and presentable. You must first understand the relevance of in-text citations in a case study, as they are a mandatory inclusion in your work. It is essential to add the in-text citations in a proper approach to allow the readers to check the resources utilized in the case study. By adding proper in-text citations, you will prove the credibility of your research. This is not the only purpose they serve, as they are used for the following as well;
In-text citations credit the author, who is the primary source of information used in the case study.

It is easy for the reader to understand where to check the information used, as the in-text citations act as the directive.

Proper citation will help you avoid plagiarism, as you acknowledge that the information you've used is borrowed.

By adding in-text citations in your case study, you will identify facts that aren't general knowledge and direct quotes from other persons.
Experts Who Assist with Editing a Case Study Writing Style
When writing a case study, it is good first to consider the writing style, which is an indelible and unique mark on the personality and voice of the project. Many people have failed to attain a grade due to poor writing style, even after doing relevant research to realize a rich-in-quality case study. To avoid such, it's pertinent to look for experts who are paid to edit case study writing style. Considering that a case study is an in-depth investigation of a specific case within a real-world context, using the proper writing style is paramount. For the right reasons, it is crucial to reach out to experienced case study writing style editors.
Qualified editors are attentive to every detail- a qualified editor understands that skimming over your case study will mean overlooking mistakes, including wrong writing style. Therefore, a skilled editor will look into every word and sentence with undivided attention, thus making perfection out of your case study.
Expert editors understand grammar inclusively- with an in-depth knowledge of grammar, it will be easy for a skilled editor to edit the writing style in your case study. Since an expert understands the language they are editing; your work will attain the best writing style hence readability & coherence.
Professional editors are familiar with proper styles- in addition to correct grammar, a qualified editor also understands the right style to use. Working with an informed editor is additional merit with a set of rules that entirely govern writing style.
A dedicated & skilled editor is time-conscious- if you are working with a writing style editor, you are one step away from submitting your case study. You, therefore, should work with a skilled expert who upholds timeliness to avoid delays.
Expertized case study editors have the best writing skills- an experienced editor must have the best writing skills, as they can't edit what they do not know what to write. An editor must be a qualified writer to perfect the art of editing.
Best Help with Editing a Case Study - Second to None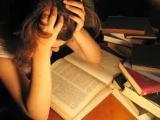 A case study is a paper that has been written by many scholars worldwide, but the fact remains that numerous scholars have used expert help to perfect their work. From grammar to formatting, design, citation, and referencing, you need to be very sure that what you have in your paper is what's needed to make your work whole and complete. It's for such reason that reliable case studyediting services are quite in demand by scholars. This has resulted in a rise in help provision emergence, making it even more difficult to determine where to receive high-quality research paper in-text citation putting services or rather which firm has the most experienced persons in delivering top-mark case study writing style revising service. The reason why we emphasize you linking with highly experienced experts is for you to be sure of the quality of your work since the quality of the services used determines the superiority, acceptance, or rejection of your paper.