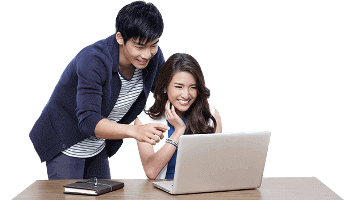 When writing a bachelor's degree dissertation, one of the most critical and often hectic tasks is crafting a thorough lit review. This vital section serves as the foundation upon which your research project stands, providing the context, theoretical framework, and previous research that informs your study. Whether you are a seasoned academic or a novice researcher, the process of executing a literature review can be both challenging and overwhelming. Fortunately, our expert advice and systematic approach can significantly ease this process. Our experts know that a literature review is not merely a compilation of sources, but rather a carefully curated synthesis of existing research related to your topic. It is an opportunity to showcase your understanding of the academic conversation surrounding your chosen subject and to identify gaps that your research will address. To accomplish this effectively, it is essential to follow a structured set of steps. The first step in composing a bachelor's dissertation review of related literature is defining the scope of your research. We help in determining the boundaries of your topic and identifying key themes or concepts to explore. It's crucial to strike a balance between specificity and breadth, ensuring your review is neither too narrow nor too broad. Conduct a comprehensive search for relevant literature which involves exploring academic databases, library catalogs, and other reputable sources to identify scholarly articles, books, and other publications that contribute to your understanding of the topic. Our experts are always available to help you critically evaluate them. This includes assessing the credibility of authors, the rigor of their research methods, and the relevance of their findings to your research. A critical evaluation helps you select the most pertinent sources for your review. Categorize sources based on common themes, methodologies, or key arguments. Organizing the literature in this way helps you identify patterns, contradictions, and gaps in the existing research. Writing the lit review requires careful synthesis and analysis of the selected sources. It's essential to summarize key findings, discuss their relevance to your research, and highlight any areas where further investigation is needed. Proper citation and referencing are critical to maintaining academic integrity. Let us look into each of these steps in detail, offering expert advice and practical tips to help you tackle the complexities of framing a literature review for your BSc project. By following these steps and guidelines, you'll be better equipped to craft a review that not only meets the academic standards but also contributes significantly to your research project.
The steps to follow when writing a lit review for a research study project;
Start with a clear and concise research question:

This will help you focus your review on the key themes and ideas that are relevant to your project since a great research query will also help you to identify the key search terms and keywords that you will use to search for relevant literature.

Conduct a thorough search for relevant literature:

Search databases, journals, and other relevant sources for scholarly material related to your topic. It is important to be as comprehensive as possible in your search, as this will ensure that you have a comprehensive understanding of the existing research on your topic. By getting bachelor's degree dissertation lit review help, you can easily conduct in-depth research on your project.

Use a variety of sources for the literature review:

While academic journals are an important source of literature for a literature review, it's important to not limit yourself to just these sources. Consider using books, conference proceedings, dissertations, government reports, and other sources to provide a more comprehensive overview of the literature on your topic. Don't be afraid to explore sources in related fields or disciplines that may provide valuable insights or perspectives.

Consider different approaches to structuring your review:

While organizing your literature review by key themes and ideas is a common approach, there are other ways to structure your review that may be more appropriate depending on your research question and goals. For example, you could arrange your review chronologically, tracing the development of research on your topic over time. Alternatively, you could use a meta-analysis approach, combining and analyzing data from multiple studies to draw broader conclusions. Consider what approach will best serve your research question and help you to provide the most valuable contribution to your field.

Use appropriate citations and referencing w

hen writing your literature review:

Acknowledge the sources of your information and provide references for any material that you have used as well as ensure that you follow the appropriate citation style, which may be determined by your academic institution or supervisor.
Coming up with a well-structured literature review for a bachelor's level assignment is a crucial element in the research process. This task necessitates a systematic approach, beginning with defining your research objectives and questions, and then conducting a comprehensive search for relevant scholarly sources. As you immerse yourself in the literature, it's essential to critically evaluate and synthesize the information to identify key themes, trends, and gaps in existing research. We assist in organizing your findings in a logical and coherent manner which is imperative, ensuring that your review flows smoothly and provides a clear context for your research project. Balancing the inclusion of seminal works with recent contributions adds depth and relevance to your literature review. Proper citation and referencing are fundamental to maintaining academic integrity. Following these steps, combined with our expert advice and guidance, will empower you to create a robust review that not only demonstrates your understanding of the research field but also sets the stage for your dissertation. Embrace this process as an opportunity to contribute to the scholarly conversation within your field, and remember that the process of drafting a literature review is an integral part of academic growth and development.
Best Help with Chapter 2 of a BSc Dissertation – Online Writers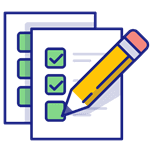 A BSc dissertation is a significant milestone in the academic life of a student. It marks a transition from absorbing knowledge to contributing to the existing body of scientific understanding. However, one of the most hectic aspects of this journey is undoubtedly, the literature review. Often perceived as a formidable burden, Chapter II requires students to meticulously gather, evaluate, and synthesize a collection of academic sources, providing a comprehensive foundation for their research project. The lit review is not just an academic exercise; it is the cornerstone of your dissertation. It serves as the backbone upon which your research objectives and hypotheses are built. It is the lens through which you view your research topic, guiding you toward a deeper understanding of the subject matter and its context within the broader academic landscape. The literature review is not merely a compilation of research articles and books; it is a narrative that should engage the reader, demonstrating your expertise in the field and your ability to critically analyze existing knowledge. It should seamlessly transition from one source to another, weaving a story that leads to the rationale for your research questions and objectives. This crucial chapter requires time, dedication, and a profound grasp of academic writing conventions. It necessitates the patience to explore diverse avenues of research and the discernment to select sources that not only bolster your argument but also challenge it. These demands often leave students feeling overwhelmed and uncertain thus they seek help from experts who know how to write a BSc project lit review and can deliver a review that meets the stringent standards of academic excellence. A wealth of resources and support is at your fingertips, including our team of expert online writers. With their extensive experience and academic prowess, they are equipped to guide you through the ideology of literature, helping you formulate a lit review that stands as a testament to your research acumen. We will dig deeper into the advantages of seeking our expert help for Chapter two of your BSc dissertation. From enhancing your research focus to guaranteeing success, our writers are poised to alleviate your concerns and facilitate your journey toward academic accomplishment. Let us address a crucial question: how long does it take experts to construct an exemplary lit review chapter for your BSc dissertation? With our insights and guidance, you can make an informed decision and approach Chapter 2 with confidence and clarity.
What students gain when an expert writes Chapter two of their Project;
Improved Research Focus

: Our expert writers possess the knowledge and expertise to help you narrow down your research focus as they can identify key concepts and gaps in the existing literature, enabling you to refine your research questions and objectives. This enhanced clarity is crucial for a successful BSc dissertation.

Professional Literature Review Writing

: A great literature review is essential for the credibility of your research hence our expert writers are adept at synthesizing relevant literature, presenting it coherently, and critically evaluating the sources. They follow academic writing standards, ensuring that your literature review meets the highest quality standards which adds weight to your research.

Guaranteed Success in Your Lit Review

: When you seek our help with chapter 2 of a BSc dissertation, you're investing in your success as our writers have a proven track record of assisting students in achieving great lit reviews that impress assessors not only boosting your confidence but also enhancing your overall dissertation grade.

Access to Diverse Resources

: We have access to a wide range of academic databases and libraries which ensures that your literature review is based on the latest and most credible sources. It also enables us to uncover hidden gems of research that can strengthen your dissertation's argument.

Customized Approach to Your Research Goals

: Every research project is unique, and our expert writers understand the importance of tailoring the review to your specific research goals. They work closely with you to align the literature review with your research objectives, ensuring that it contributes effectively to the overall success of your BSc dissertation to add a personalized touch to your work, setting it apart from generic literature reviews.
How long does it take experts to write a great lit review chapter for a BSc dissertation?
The timeline for crafting an exceptional literature review chapter for your BSc dissertation can vary depending on several factors. At Literature Review Help, we understand that time is of the essence, and we work diligently to ensure timely delivery while maintaining the highest quality standards. The process typically begins with an initial consultation, where we gain a deep understanding of your research topic, objectives, and preferences which allows us to set the stage for a focused literature review. Once we have gathered the necessary information, our experts meticulously plan the structure of your literature review which involves identifying key themes, and subtopics, and determining the number of sources needed to support your research adequately. The heart of the process lies in the literature search and evaluation phase. Our writers leverage their access to diverse academic databases and libraries to locate relevant sources. These sources are then critically evaluated for their quality and relevance to your research, ensuring that only the most credible materials are included. During the writing phase, our experts synthesize the chosen materials, discuss key findings, and critically analyze the existing literature. They create a well-structured, coherent, and academically sound literature review that aligns seamlessly with your research objectives. After the initial draft is complete, our experts undertake a thorough revision and editing process which is essential to ensure clarity, coherence, and proper citation throughout the literature review. Any feedback or revisions you may have are also addressed during this phase. Our goal is to deliver the final literature review chapter to you within a specified timeframe. While the timeline provided is a general guideline, it can be adjusted to accommodate your unique requirements and the complexity of your dissertation. To ensure a stress-free and successful dissertation experience, we recommend reaching out to our experts well in advance of your submission deadline. This proactive approach ensures ample time for a comprehensive review that will enhance the overall quality of your BSc dissertation.
In the quest for academic success and the successful completion of your BSc degree dissertation, Chapter II, the literature review, stands as a pivotal component. The advantages of seeking our expert help are abundantly clear. Our online lit review writers bring not only subject expertise but also a professional touch that elevates the quality of your research project. They provide invaluable guidance in refining your research focus and ensuring that your literature review adheres to the highest academic standards. With our expert assistance, you gain a competitive edge in your academic journey. The time saved by entrusting the literature review to our capable hands allows you to allocate more attention to other crucial aspects of your research. Access to a wide array of resources ensures that your dissertation is built on a robust foundation of current, credible scholarship. As you plan the study, remember that success in Chapter Two is not just an aspiration but an attainable reality. We are here to support you every step of the way, from planning and research to drafting and final draft.